About the book and the author
Jacquelyn's grandfather, George, fought in Burma against the Japanese and hardly spoke of his war, nor his younger brother, Jack, who was taken prisoner of war in Java in 1942. George passed away in 1982 without knowing what had happened to his brother, nor the circumstances of his captivity and treatment.
Jack and those in captivity were forgotten men, on a forgotten island, part of a forgotten army subjected to forgotten atrocities. If this book can help shed light upon those crimes, and bring remembrance to these brave men, their sacrifice will be all the less in shadow.
Ten years of research and inspiration for the book took place in libraries and records offices, and first on a trip to Kanchanaburi, later on a journey to Java and Ambon in 2012 with the Java 1942 Club.
"Walking in my great uncle Jack's footsteps, standing on the airstrip he had been forced to build with his brothers in arms, imagining the hellish nightmare laid upon these men, on what was, and is a beautiful paradise island, is something that will stay with me, and in my heart, forever."
"It has been a long journey from the River Kwai to building the Suez Maru Memorial at the National Memorial Arboretum, by way of Java and the island of Ambon, where I'd wound a poppy around a tree branch, hidden from view. The first spark of an idea and the outline of this book was written looking out over the Indian Ocean during my 2010 trip to Kanchanaburi where I first learnt of the far east PoW's.  I'd stayed in a wooden house with a small tropical garden and roof deck where I scribbled rapidly flowing thoughts and imagined Jack in his uniform standing amongst the wet palm fronds and flowering hibiscus. I felt he stayed with me as subsequent pages were penned on travels in Java and on Ambon, in Italy, India, France and finally in England. Writing stalled and re-started many times these ten years, continuously nudged by coincidental reminders, my mind constantly pressed with an unconscious and determined urge to continue and uncover his story. I've heard from people that knew him and of him, that Jack and I share more similarities than simply a name. It would appear that we share the same belligerent attitude to convictions and principles. We're unafraid to demand wrongs are righted and determined to see things through to the end. I know I have a strong voice of my own, but it is my keenest hope that it is his voice that is heard most honestly and clearly within these pages."
Jacquelyn is a writer and postgraduate archaeologist, previously specialising in medieval metallurgy and scientific finds analysis, and although she has written many papers, articles and MPhil thesis, this is her first book. She is currently pursuing a PhD in History, researching the men of the Suez Maru and others transported to the Moluccan Islands, and the circumstances around the cessation of Japanese War Crime Trials in 1949.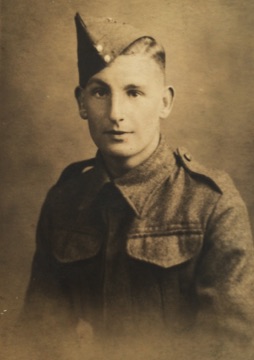 Above: Jack Frith, Spring 1941. (c) Frith Family Archive
Below: George Frith, c.1942. (c) Frith Family Archive
Inset: Jack Frith c.1933. (c) Frith Family Archive
Below: Jacquelyn Frith 2020 (c) Frith Family Archive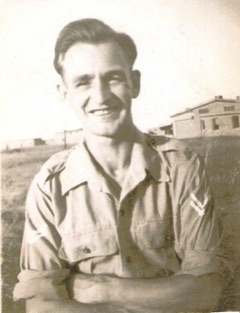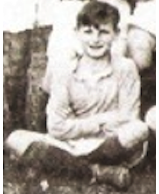 From the Cover
December 1941, Jack Frith left his family and his life to go to war like so many others, uncertain whether he would come home. Whilst in a convoy bound for the Middle East the Japanese attacked Pearl Harbour, triggering Allied entry into the Pacific War. Hastily regrouped and ordered to the Far East, the now ill-equipped convoy peeled off for Java and elsewhere. Slipping the moorings Jack could not have known that years of captivity and brutality, starvation and forced labour, and yet worse awaited him. 
This is no cry for revenge but justice, laying bare actions and exposing inaction, demanding long overdue apologies and uncovering past atrocities. It is also a moment of reflection on the forgotten armies of the Far East, in remembering each subsequent generation owes a great unpaid debt of gratitude to those who gave so much for our present freedom. The price of that freedom was by no means free.